Hi girls
Thanks so much to everyone who entered last weeks challenge. We're overwhelmed by the response to our new blog and hope your enjoying the challenges as much as we are:)
This weeks winner of the Mystery Die Cuts selection kindly donated by
Susie from Die Cut Dreams
will be announced shortly
..........................................................................
Our challenge this week is nice and simple, we'd love to see some
"Buttons AND Bows"
on your creations and once again we have a fabulous sponsor for you.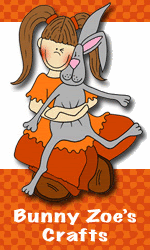 **WAGS 'N' WHISKERS BLOG HOP NOW FINISHED**
It just so happens that Nikki of Bunny Zoe's Crafts is releasing some new Wags 'n' Whiskers rubber stamps today and to celebrate there is a fun blog hop which we are delighted to be a part of. You should have arrived here from
Nikki's Blog
, and your final stop from here is back to the
Wags 'n' Whiskers Blog
where you can leave your comment on your favourite design from the entire blog hop. If your not here as part of the blog hop and would like to take part then you need to start at the
Wags 'n' Whiskers Blog
, it really is worth taking part as the new rubber stamps really are gorgeous and you never know what surprises might be in store along the way. However, you do not need to take part in the blog hop to enter the challenge.
The challenge prize this week, kindly donated by Nikki, is this gorgeous new Wags 'n' Whiskers rubber stamp....
and some fab buttons in keeping with this weeks theme....
Now for some inspiration from us, we were thrilled to each work with one of the new release images. You can click on the names above each image to visit our blogs
Emma
Please leave your link to your 'Challenge Entry' only on Mr Linky, but please feel free to leave a comment too whether your entering the challenge or just stopping by on the Wags 'n' Whiskers blog hop as we love to hear from you.
The TPC Team xx